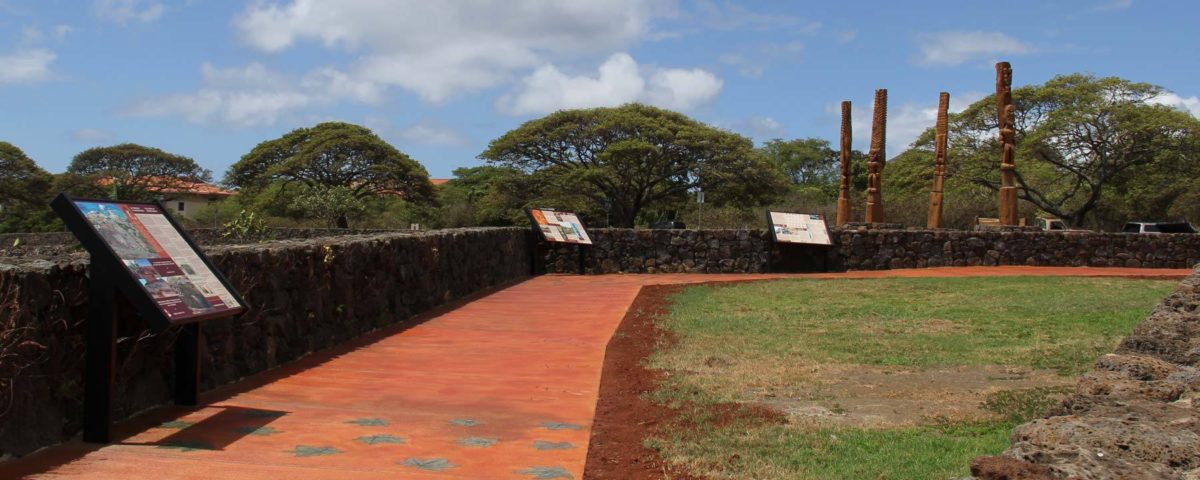 The Restoration Plan
Phase III Scheduled to Resume in 2022
Phase I of the project included clearing the site, a 3D site survey, and the successful completion of the Maokalanipo wall.

Phase II saw the dedication of carved Ki'i statues to honor the Hawaiian Gods, and interpretive signs on the open space public viewing platform.
Phase III begins restoration of inner walls, fish ponds, and hale sites located within Area 1 on the map below. Efforts will resume in 2022 depend on funding, along with County of Kauai and community support.

Phase IV includes the opening of the interior village space for cultural events, visitors and tours, along with enhanced pedestrian shoreline access and a visitors' center, originally planned for the year 2024.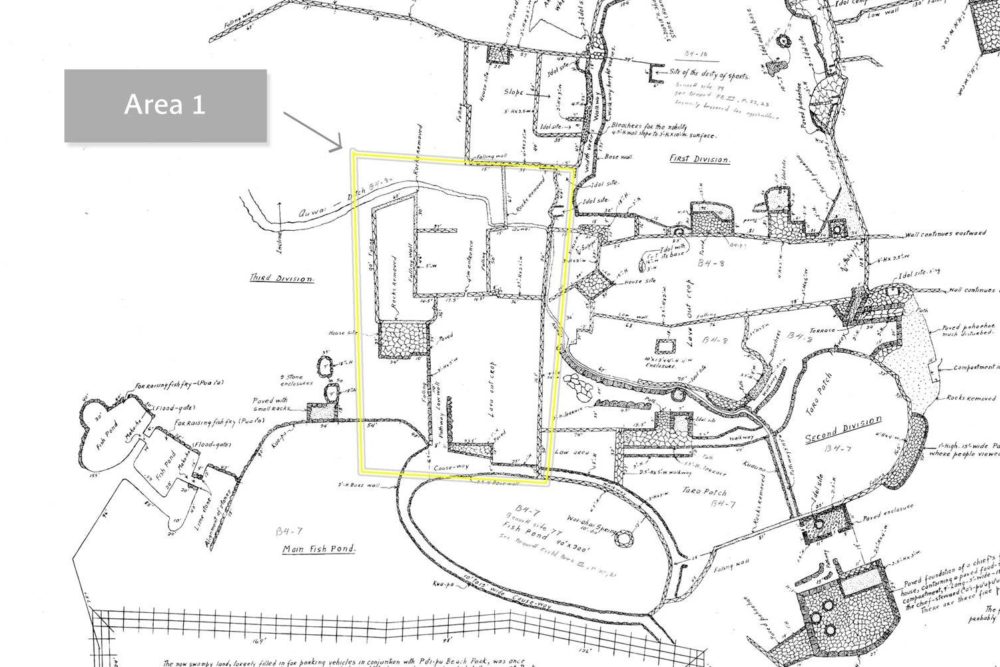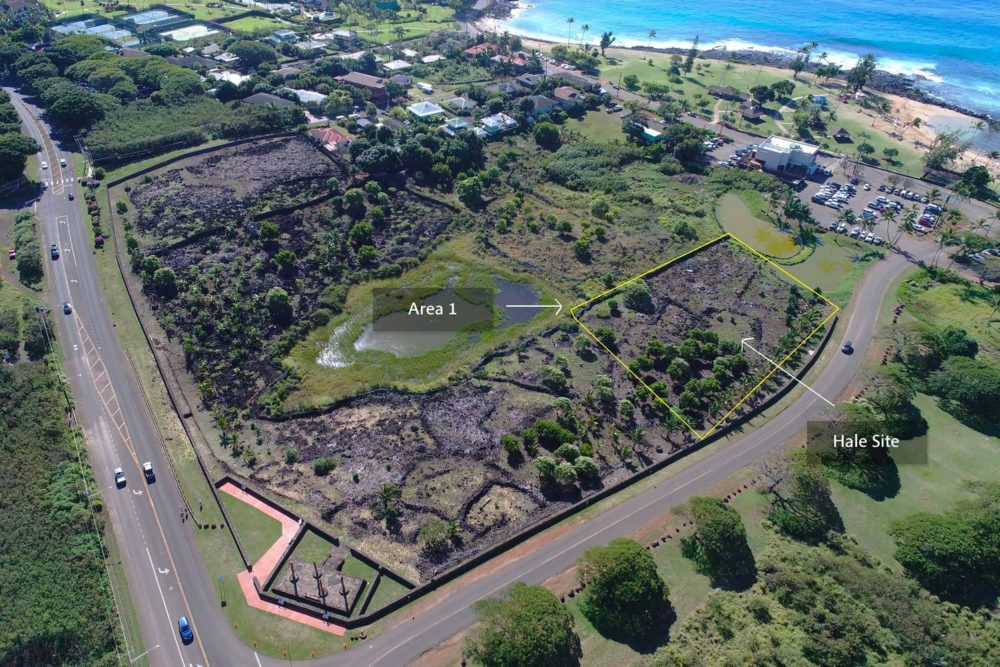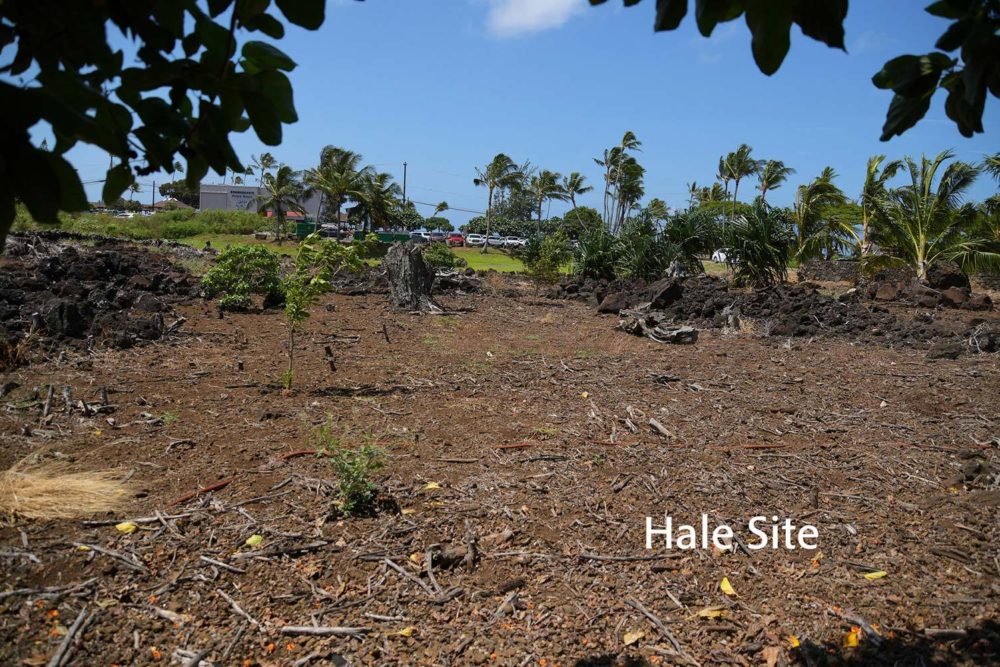 Interview with Peleke Flores
Phase I (completed)
Removal of invasive species
Security wall construction
Protective signage installation
Adjacent parcel acquisition
3D site survey
Phase II (completed)
Install traditional Ki'i statues
Interpretive signs and viewing platform
Celestial navigation markers
Replanting of 400 native trees
Phase III (in progress)
Removal of hurricane debris
Restore walls and hale sites
Taro patches and fish ponds
Makahiki arena and idol sites
Cultural and educational programs
Phase IV
Host traditional Makahiki games
Docent training and public tours
Integrate Manokalanipo park
Interpretive center for visitors